Green Plaza has green roofs on all three buildings, which are accessible to the tenants.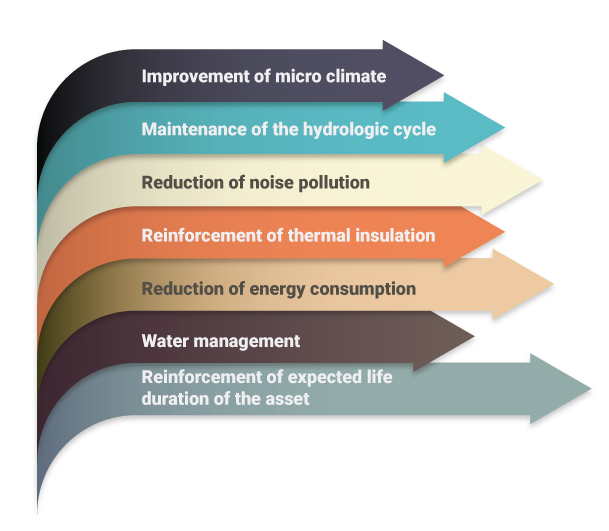 Green roofs:
Contribute to the management of rain water by significantly reducing water drainage. This results in the unloading of the public sewage system and the maintenance of the hydrologic cycle.
Cool and increase atmosphere humidity, thus creating a pleasant micro climate which in turn contributes to the reduction of the "urban heat island" phenomenon.
Offer protection from thermal loads of solar radiation and locally reduce the temperature, due to plant reflective ability and absorption of a significant percentage of solar radiation in performing their biological functions.
Plants operate as a natural filter which restrains suspended particles and particles of polluted air.
Contribute in the reinforcement of the local biodiversity.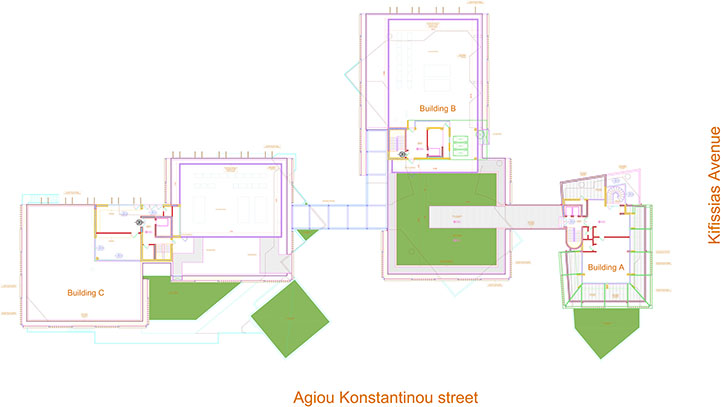 Copyright 2015 Grivalia Properties |
Privacy Policy
| Web Design: | Web Development: